"This is a well run operation with a lot of people working who are friendly and willing to help. It puts one in the holiday spirit!"
--2018 Customer Comment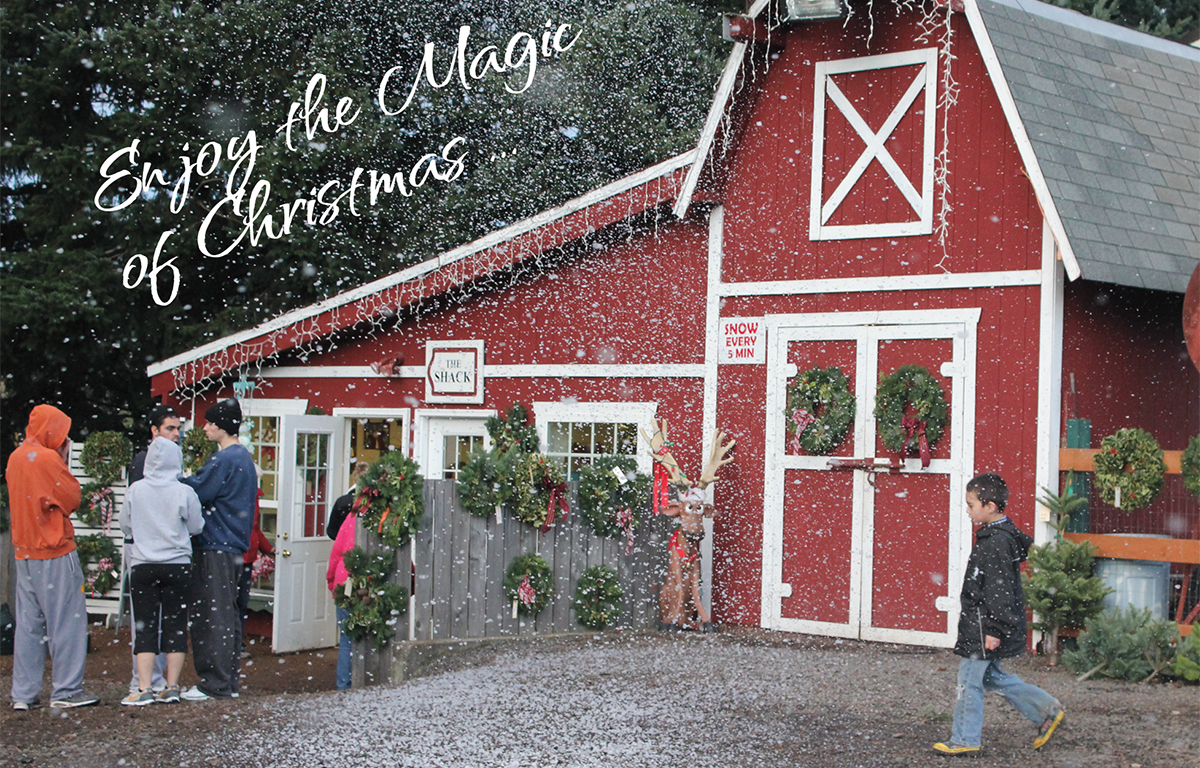 `
TREE FARM OPENING SEASON
We are open for U-Cut November 23rd - 25th and December 1st and 2nd, from 9:00 am - 4:00 pm. We look forward to seeing you for the 2018 season!
FINAL DAY DECEMBER 8TH
Last day is December 8th from 9am - 4:30pm. Self-serve pre-cut trees will be on sale for $20 any size. U-Cut trees will not be available, because trees must grow for next year. The Gift Shop, Fire Pit and Hobby Trains will be available for guests. Santa will not be in attendance as he will be prepping for Christmas!
TREES
Noble Fir, Grand and Turkish (Nordman) up to 10 feet. We have a selection of natural untrimmed Christmas trees to choose from also.
PRICES (includes free shaking and baling)
Any tree is $52 for u-cut trees. Pre-cut trees will be available.
WREATHS
Beautiful handmade wreaths range between $25-$40.
FEATURES
... includes choice quality trees, tractor-train rides, tree field pick-up, an open fire pit with free marshmallows, snow (artificial) every five minutes, visits with Santa Claus, a spectacular display of hobby trains, farm animals, a shop full of unique gifts and lavender products, free tree shaking and baling, an art work shop and much, much more.
GIFT SHOP
Browse our gift shop and choose from a large selection of lavender-themed items and handcrafted gifts. Experience a market-style atmosphere as you discover offerings from an array of local vendors.
PAYMENT
Cash, checks, and credit/debit cards.

12814 NW Bishop Rd, Hillsboro, OR 97124 - Tel 503-334-0905 - info@youcut.com